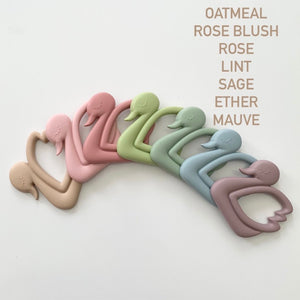 These beautiful silicone Swan teether were designed by Bella Zailea with your baby in mind! It is easy for baby to grasp & chew, it's super soft and squishy and it has heart-shaped bumps on the back to massage sore gums!
Bella Zailea have poured lots of love into designing these teethers and we hope you love them as much as we do.
Independently safety certified to Australian standards. Made with non-toxic BPA-free silicone.